All things content and what you should be doing in 2018
The Christmas season has passed. We've rung in the new year and broke our resolutions on the first day. We spent time with our family and friends and perhaps even holidayed elsewhere. And even though, as Elbert Hubbard once wrote, "No man needs a vacation so much as the man who has just had one," it's time to head back to the real world and back to business again.
A new year means we can start things off with a bang. Things have changed in content, but one thing remains the same. Content is still a key element. Let's look at a few of the ways we can create greater engagement with visitors.
You need content
Accepting you need content is the first hurdle to get over. Unless there is new and compelling content on a regular basis, visitors won't keep coming back.
What worked? What didn't?
Instead of going in blindly, review what worked and what didn't.
Google Analytics isn't just a nifty hit counter; it can also help you better target your content to your audience. Google Analytics includes a section called Audience Data offering information on Age and Gender demographics, market segment, geographic information and more. All this can be utilised to help you know your audience better.
Quality – not quantity
Write for quality – not quantity.
In previous years we were told "content is king" and to pump out as much as we can in the quickest time we could. It was good in theory, and once upon a time, this would have been the best way to do it with all the information we had.
These days people are more internet savvy than ever, and your readers will need something more to engage them. Go the extra mile to produce more quality content on a regular schedule.
Brevity is the soul of wit – and good content
When it comes to content, there is no exact word count to aim for. We've been told longer is better, but if you're writing for the sake of getting your numbers up then you're not producing the quality content Google wants anyway. Ensure your content is compelling, powerful and engaging.
What's next?
Let's look at some more in-depth ideas that can increase reader engagement and improve your audience reach.
Instead of text text text, make sure your posts contain a variety of media.
Images, videos and GIFs are all highly rated by search engine algorithms and can help your pages rank substantially higher than a mere wall of text.
Instead of waiting for people to find your article, find them instead.
Facebook, Instagram and Pinterest let you promote your product and build your audience.  Use these channels to inform your audience when new articles are published.
Be sure to build a mailing list too. Newsletters are a great way to promote yourself and link back to the fantastic content you are creating.
Be bold and go proactive.
Many people use social media to ask questions and search for recommendations. Investigate the search function of your favourite platform to see if people are looking for solutions that you can provide.
Hero, Hub and Hygiene.
Finally, let's talk about the Hero, Hub and Hygiene theory.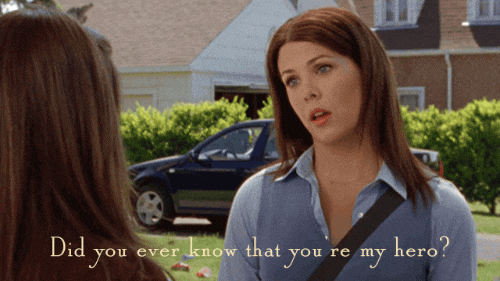 Hero
We've all seen hero content. It's that viral video or controversial article that sparks a thousand water cooler conversations. It's the basis of all that was popular in viral marketing in the past. It was the thing that drives people to your site in vast numbers. But what happens next?
The Hub
The Hub represents more targeted content.
These are unique features for the people most interested in what you have to offer.
Hygiene
And lastly the Hygiene.
Yes, it's an odd name – don't blame me, I didn't come up with it!
Hygiene is about keeping it fresh. Daily or at least, regular content. As we've been stressing, if there isn't something new and fresh on a regular basis visitors will drop away. Content needs to be kept fresh and renewed frequently.
There you have it. Time to get busy. It's entirely up to you whether 2018 is a boom or a bust. Why not book a consultation with our foxy experts? We have a range of products and services to help you get the visibility and traffic you need and make sure it's a boom.
JUST THE TIPS