3 Things You Should Be Doing On Instagram Every Day
Instagram. Sunsets are perfect, only photogenic food is consumed and people have endless amounts of money to travel the world. Where Throwback Thursday's a religion and the latest #instasensation is as likely to be a goat called Pam than an up and coming movie star. Where life is sunshine, lollipops and rainbows and you're only ever good lighting and a filter away from the perfect selfie.
With over 400 million people actively using this photo sharing app every single day, we know people dig it. Like, really dig it. Humans are visual creatures and images are easier for us to digest than text. Also, who doesn't like looking at shiny and pretty things? Or people doing yoga poses on beaches? Or my sister from a different mister Queen Bey doing, like anything at all?!
Instagram gives us the perfect place to share a prettier version of ourselves and our lives with the world, without the noise of platforms like Facebook. It's where everything and anyone we are interested in is only ever a hashtag away. It allows us a questionably authentic look behind the scenes of brands, influencers and superstars.
We know people use it. We know people love it. If your business isn't boarding the Instagram tram, then you are missing out on a huge market of potential customers. And hey, if a little teacup pig called Hamlet can amass a following of over 280,000 people by wearing tutus and unicorn horns (classic Hamlet) than by following these 3 things you should be doing for Instagram every day you too can build a great brand following.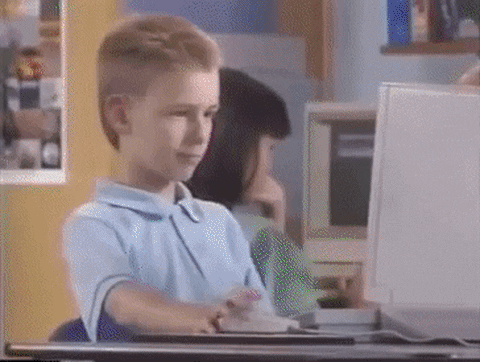 These Are The 3 Things You Should Be Doing On Instagram Every Day
Be Consistent
It's marketing 101. In order for your brand to be instantly recognisable consistency is key in everything you do. From logo to brand messaging and all the marketing in-between to gain trust you need to be uniform at all times. Same goes for social media and especially Instagram since it's a super creative platform and a place where you can really stand out.
Consistency with Instagram is not just sticking to your colour scheme; that should go without saying. It's ensuring your background or backdrops are the same. It's making sure all your images are taken using the same sort of lighting. It's experimenting with software like photoshop to find the perfect setting and filter to achieve the look you like, then saving those settings and using it on every single post.
Chances are you're not going to have your own perfect imagery on hand, every time, so don't shy away from using high-quality stock photos that are well-lit and high-contrast if they match your theme and scheme (yes I'm a poet, I know it).
Keep in mind you have the ability to create some truly wicked stuff on Instagram, however, it's important to stay authentic to who you are. If your brand is bright, bold and playful, stay that way. If your more clean and minimalistic ensure your images reflect that branding instead.
Craft Killer Captions, Every Time.
A killer caption can make all the difference between developing a following, or getting completely lost in a sea of a million other images. Routinely including an engaging caption with your high-quality, unique photos can double the speed at which your account will grow. An absent or poorly written caption makes it look like amateur hour on your brand's 'gram.
As always, stay genuine to who you are with how your caption is worded. Keep it short and sweet, since the focus is on the visual stuff.  Be entertaining and cheeky when possible, or heartfelt when appropriate. Use emojis if they suit the style of post. Always have a call to action like a link in the bio.
Hashtags are super important, otherwise, how will anyone find you? Use three to five really descriptive ones but don't go cray cray. Too many hashtags scream desperation, like my weird behaviour when someone I'm with is eyeing off the last pizza slice.
If you want more targeted consumers to your posts then use less popular hashtags that are highly-relevant. They may drive less traffic, but they are more likely to convert into a sale or lead.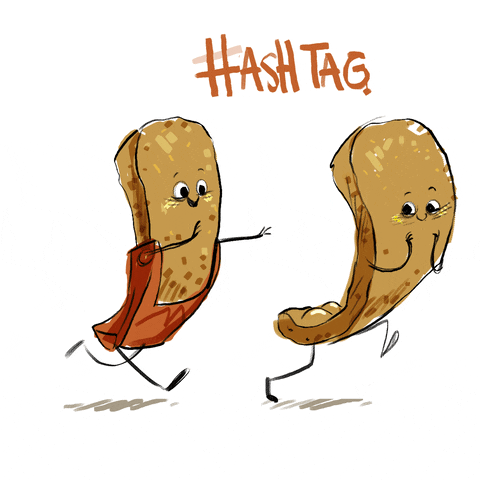 Give and You Shall Receive
Instagram is really all about bringing people together in a community environment. Just by searching a hashtag you are interested in, you can find thousands of like-minded people doing the same. Brands can certainly use this to their advantage by building their own community to promote their brand.
Ideally, you want to connect with influencers, your brand advocates and similar businesses with the same sort of audience and use their following to develop your own. If you build relationships with these key players, you can partner with them to run mutually beneficial promotions together.
You might have already identified influencers in your industry or you can use the Instagram's target search tool to see who or what are trending. You can also Google your specialty including "Instagram accounts" etc to help you locate some more.
Finding them is the easy part. Now you've got to engage with them. Start by following them. Don't bother private messaging as a lot of brands don't check their Instagram inboxes. Include their handle when sharing your own posts when relevant. Like their images, share them, and reblog them. Basically, try and guilt them into promoting you back by promoting the bee-jesus out of them.
Alternatively, if that doesn't work simply find their old incriminating Myspace photos and blackmail them with them instead. Joking, you guys. Don't do that.
For more Instagram and other social media tips contact our friendly Foxes today. Join us for a one-on-one social media workshop or let us help you with an engaging social media strategy for your brand. Contact us today to get started!
JUST THE TIPS