Branding Mistakes Companies Make And How to Avoid Them
Advances in technology will continue to change the way we seek and view information. But one thing will always remain the same. Companies will continue to try and sell us stuff and they'll come up with different ways to do so. Whether we connect with the brand is a key component in deciding to use their product or service and thats why branding mistakes matter.
We love the business of branding in the fox den. Not trying to boast or anything but we are kinda a big deal when it comes to effective branding strategies. People know us. We are very important. We have many leather-bound books and our office smells of rich mahogany (jokes, we're all here for the hipster terrariums and fox paraphernalia really, but you get it!).
Branding not only encompasses your logo it's your core values. It's how you represent yourself online or through other channels such as advertisements and campaigns. It's every interaction you have with customers and suppliers that affect your reputation or customer experience in any way. It's paramount to your business success to get your branding right.
We know things don't always go to plan. Mistakes happen. Sometimes it's lack of planning or research, not understanding the audience or simply bad luck. But when branding goes bad it's possible to do irreversible damage to the brand. Ain't no-one got time for that!
These are the three biggest branding mistakes companies are making, what you can do to learn from them and how you can avoid your own branding disaster in the first place.
The Biggest Branding Mistakes Companies Are Making And How To Avoid Them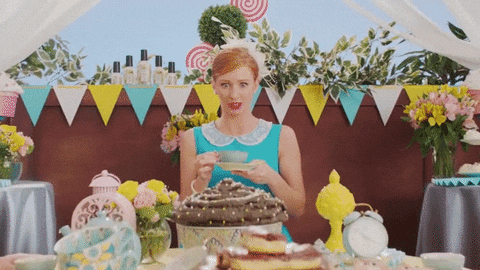 Offensive Campaigns
It should go without saying that anything that is racist, sexist, homophobic or objectifying (we're looking at you Forever21, who recently sold shirts encouraging gender stereotypes) has no place in any branding campaigns or within a company at all.
Pepsico made a big branding boo boo recently with a campaign starring Kendall Jenner that was tone-deaf to its audience. Without going into too many deets the biggest problem was it trivialised major current social issues such as The Black Lives Matter Campaign. It was pulled soon after.
We foxes have nothing against PepsiCo per se. We just yearn for the good old days when Britney Spears was pure fire on her own. Or when she rocked us with #squadgoals of Pink, Beyonce and Enrique Iglesias and the only thing offending us was the fact we don't have the same chiselled abs as them in the clip, despite not doing anything that would make that happen.
The biggest learning lesson from this is to take cultural trends seriously. Brands should never make light of social issues related to people's suffering or exploit it to sell a product. Remember that risk-reward has a downside and what you perceive as controversial could be downright offensive and unforgivable to someone else, or like, everyone, such as the case with Pepsico.
Not Planning and Implementing A Strong Social Strategy
Social media represents an enormous opportunity for brand exposure. However, every business from Mcdonalds to Seaworld have been victim to some serious fails through this channel. It's easy to do. When you're talking to customers on social media, often from the same device as your personal accounts, dealing with a lot of things at once and without the experience to handle customer service in real-time it's a branding disaster waiting to happen.
Some of the biggest fails come from social media managers "accidentally" posting content to the work account instead of their own with some entertaining results. Well for us, not so much the brand. But there are several other ways companies get it wrong.
When Tinder tried to deny it was a hookup app it's audience felt it was being "off message" and weren't impressed. British Airways once tweeted it's competitor Virgin's sale instead of their own. And many brands have been victim to not checking a hashtag and found themselves trending in something they didn't want to be associated with, oh I don't know, like a murder trial for instance.
It's every business owner's worst nightmare experiencing a social media fail and depending on the scale of it some don't recover. Whether you've tweeted or liked something inappropriate, misused a hashtag or an auto-tweet went wrong most of these things can be completely avoidable.
Always create a strong social media policy for your brand and ensure your staff are all over it, are experienced and trained. Create strong passwords, use a social media management tool and learn from your mistakes. Speaking of which….
Not Learning From Your Mistakes
Undoubtedly, the biggest branding mistake any company can make is not learning from what you do wrong. Ideally, we'd all have a thorough understanding of our target audience through extensive research and tried and tested campaigns. That way we'd hit the mark with what we are trying to achieve, every time.
However, it's simply not the case. Learning from branding mistakes is extremely beneficial for successful content promotion and reputation management and monitoring in the future.
Be honest. If you've made a mistake – own it, apologise for it and show your audience how you are going to learn from it in. Hire the right people with the skills and expertise to minimise the chance of things going so wrong in the first place.
Always ensure you proofread content multiple times, check and recheck facts, understand your audience's emotions, be sensitive to timings and avoid anything that is offensive and objectifying.
Do you want to improve your brand experience for your existing and potential customers? What The Fox can help you with all elements of your branding strategy from day one or whether you need a complete refresh for your logo, guidelines, visual identity and more. Book a FREE Branding Strategy Session today!
JUST THE TIPS